This summer, thousands of dancers auditioned with the hopes of being crowned America's Favorite Dancer for Season 14 of So You Think You Can Dance. Tonight, we finally get to the end of the competition to see who will walk away this season's winner. The show's generated plenty of success stories in the past, both from winners and non-winners, so in the end there will likely be plenty of opportunity for all the contestants. But of course, along with winning comes bragging rights. So, let's get to it.
---
First, here are this season's top 4, Taylor Sieve, Lex Ishimoto, Koine Iwasaki, and Kiki Nyemchek.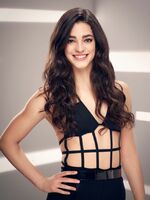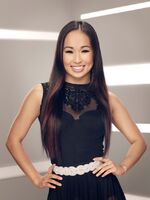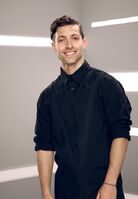 And as per usual, here's a quick look back at last week's performances.
Taylor danced contemporary with All Star Robert here. She also danced contemporary with Lex here.
Lex danced tap with All Star Gaby here. He also danced Broadway with Koine here.
Koine danced African jazz with All Star Marko here. She also danced contemporary with Kiki here.
Kiki danced contemporary with All Star Jenna here. He also danced cha-cha with Taylor here.
In addition, Taylor and Koine danced jazz here. And Lex and Kiki danced hip hop here.
---
Tonight will be a little different, as basically nobody is dancing for votes, but instead we'll get a reprisal of stand-out routines from the season as chosen by the judges. Here are five of this season's highlights as chosen by me…
Welcome to The Academy:
All-Stars' jazz routine to "Derniére Danse" by Indila:
Logan & Allison's contemporary performance to "The Other Side" by Ruelle:
Koine & Marko's jazz performance to "HandClap" by Fitz & The Tantrums:
Logan & Taylor's jazz routine to "Gypsy" by Lady Gaga:
---
One of Mary Murphy's favorite routines was Koine & Kiki's salsa performance to "Dança Molengo" by Bonde do Role ft. Rizzle Kicks:
One of Nigel Lythgoe's favorite routines was Taylor & Lex's jazz performance to "An American in Paris" by James Levine & Chicago Symphony Orchestra:
One of Vanessa Hudgens' favorite routines was Inyoung "Dassy" Lee & Fik-Shun Stegall dance to "Shake Your Pants" by Cameo:
And one of the judges' favorite group routine was when The All-Stars and Top 8 perform to "Call Me Mother" by RuPaul:
---
It's been a rather amazing season with some really wonderful dancers, choreographers, and routines. There's plenty more showcased in this finale, but for the sake as results, let's get to them. First, past recaps of this season with performance links can be found here. It has been a joy watching these dancers. So, without any more hesitation, here are our results.
After America's votes were gathered, the dancer finishing in FOURTH PLACE is…
Admittedly, I felt Kiki grew the most from the start until the finish and he was my favorite to win. It's been a joy watching him get better each week and integrate himself into other genres. Great journey to watch and I hope he gets to move on to Dancing With the Stars.
Finishing in THIRD PLACE is…
This is a major shocker. Taylor was always a top contender to take it to the end and win. She's definitely the biggest star in her own element and performs with such perfection and elegance.
The RUNNER UP is…
I loved Koine so much throughout the season and was really pulling for her to make it this far. Would have been enamored with her winning. Some of her routines were my favorite, her spirit and personality was a joy and I'm so thoroughly pleased to have been able to watch her dance this season.
Which means the WINNER of So You Think You Can Dance season 14 is…
For sure, Lex was a front runner from the start. His dance knows no bounds and he truly is the rightful winner to this show. It's going to be great seeing where he goes after this.
Hopefully this shows gets picked up for a 15th season next summer. It's just too good not to and showcases some amazing artistry of dance. It's been a pleasure writing for it this year and I hope others have tuned in with me.
Congrats to Lex!